There are a lot of people on ebay selling fake designer clothing. As I
have been fortunate enough to own a couple of real pairs of prada
shoes and have recently been stung by fraudsters selling fakes I have
decided to make a guide so that others will not fall into the same trap.
Unless
the shoes are worn a realistic price for the shoes are about £60
upwards depending on design etc. Unfortunetly some fraudsters realise
this also and increase their price to make it seem more real.
There are ways from telling from the photographs of the auction item is displayed.
The Sleeper Bag that comes with the shoes should look like this real one.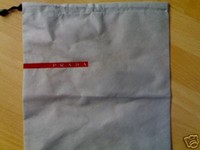 This is a fake one. Notice how the real one is a sliver plastic material with a silver coloured cord drawstring.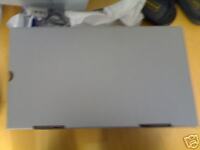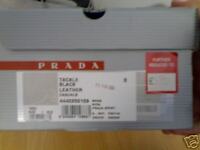 The box above is real,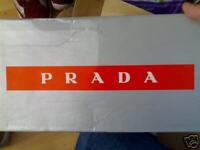 The
box above is fake. There should be no prada logos on the top of the box
and only one at one side of the box which also has the shoe model and
price info. The box should be made from corregated plastic and not
carboard.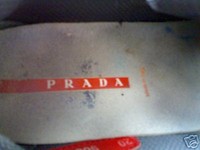 The
insole here is real (worn also sorry) but you can see that it should
show the prada logo with "made in Italy" below the logo. The insole
should be removable and underneath should show prada at the heel.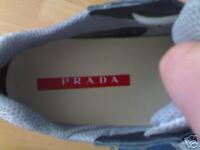 This is a fake and does not show that it was made in italy, it was also glued into the shoe.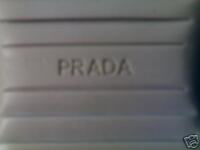 The sole of this prada shoe is fake as the prada text is in a slightly different font and size.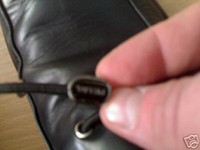 If
you are buying a pair of dress shoes that have a toggle instead of
laces or velcro straps then this should have the prada in text at one
side only.
Other tips to avoid buying expernsive fakes would be
to check the prada lines each season to see if the shoe you are bidding
on exists.
I hope this guide has been beneficial and that you will enjoy the comfort and reliability of a genuine pair on your feet.